EDUCATIONAL INNOVATION
The Educational Innovation Initiative supports the development of academic offerings that enhance the experience and outcomes of students and strengthen UC San Diego's reputation in research and education.
Find Out More!
"This world is but a canvas to our imagination."
—Henry David Thoreau
A Message from 
Carlos Jensen, Associate Vice Chancellor – Educational Innovation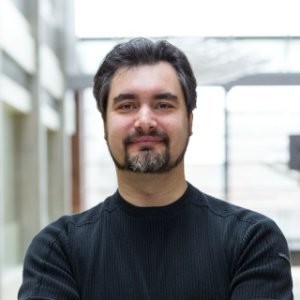 At UC San Diego, innovation is in our DNA. Whether we're pushing the frontiers of science, engineering, and human expression, or developing and delivering innovative world-class educational experiences to empower the next generation to change the world. 
The Office for Educational Innovation (EI) is here to help you research, develop, and ultimately implement innovative curriculum and educational programs, whether that takes the form of new courses, new teaching modalities, finding ways to reach new audiences, or whole new program types altogether. 
EI recognizes that developing new programs from concept through approval and implementation is hard work. Program development often requires long-term commitment that can interfere with other faculty commitments, and resources that individual faculty or departments don't always have access to.  EI is here to help you develop your vision and bring it to fruition.  
EI works with individual faculty, departments, or entire divisions. We provide trainings, workshops and opportunities to share and shape ideas at an early stage. We can provide competitive analyses, market research, survey constituents, identify and bring together both internal and external partners, provide project management, budget analysis, and help with identifying funding and support options. 
If you have a vision, contact us and we'll help guide you to success! 
EI Events
Interested in learning more about what Educational Innovation stands for? Please join us for a series of special virtual presentations by the Educational Innovation Team designed for you!
Contact Us
Would you like to learn more about Educational Innovation and the many opportunities available? If so, contact our offices today at ei@ucsd.edu.